Advokatin without paragraph, small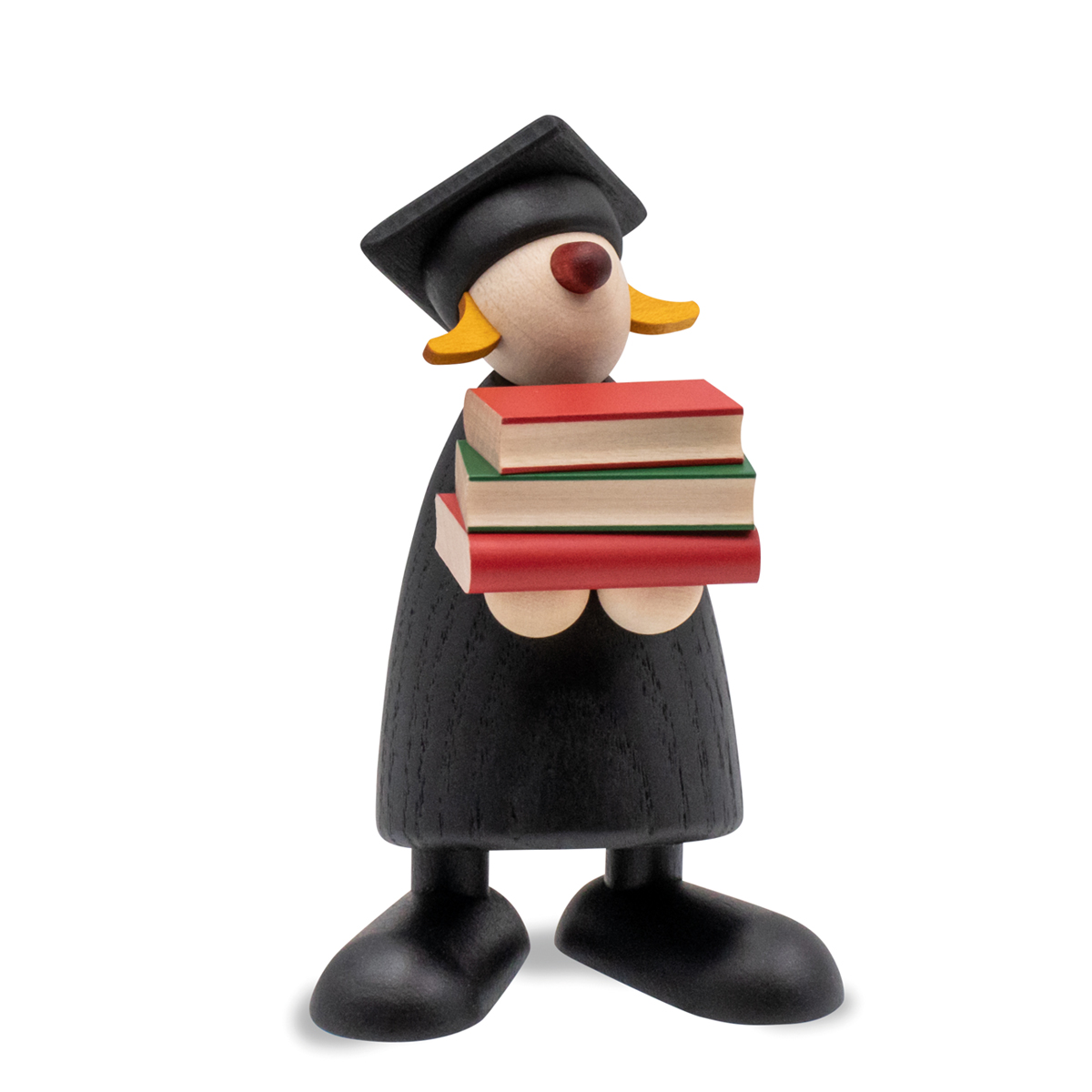 New since 2013. Crafted from the finest maple and ash.
Since 2007, the range has been enhanced by a crowd of Well-Wishers. These figures with their characteristic red noses are available in three fresh colours and a wide range of humorous variations, so you are certain to find the right figure for almost every occasion.