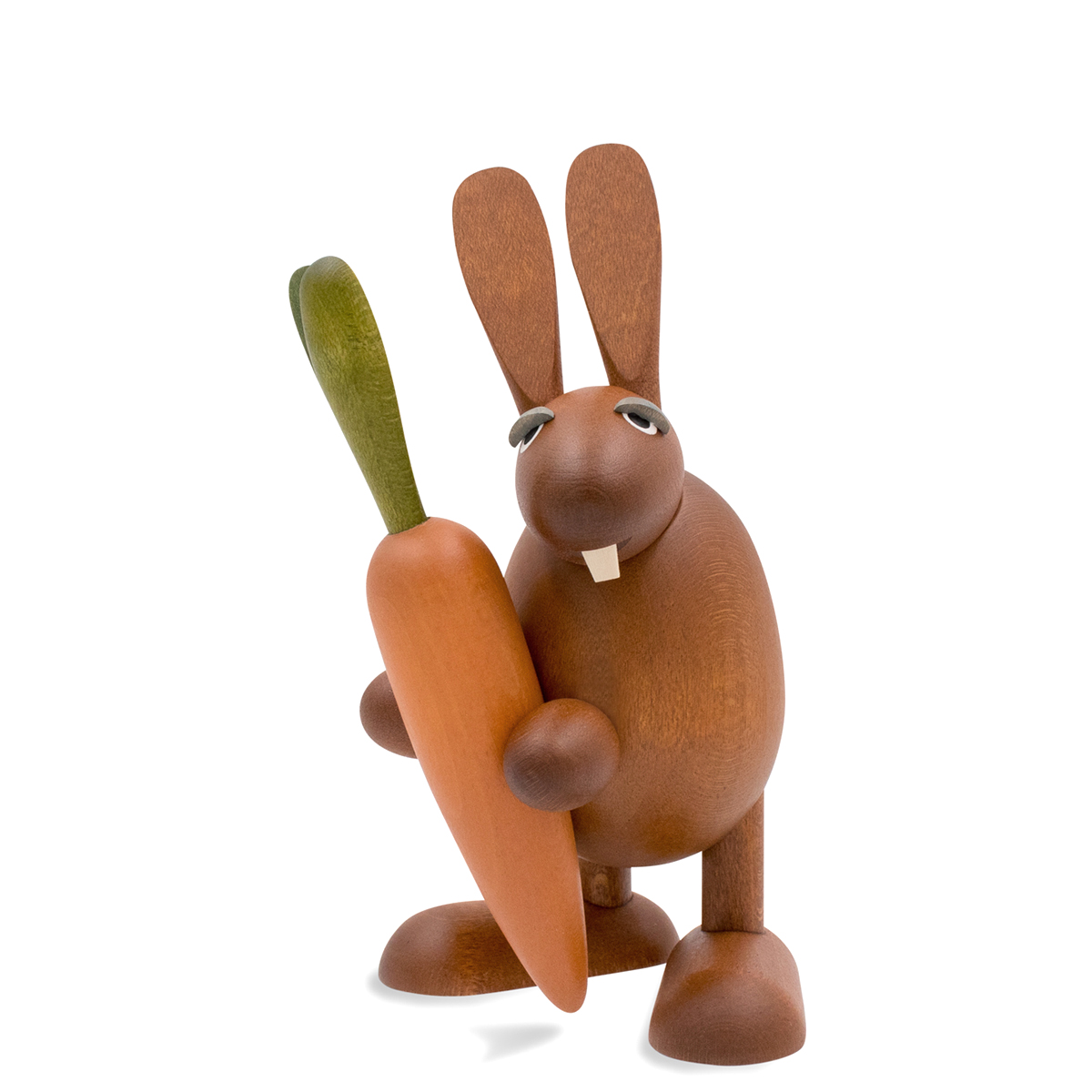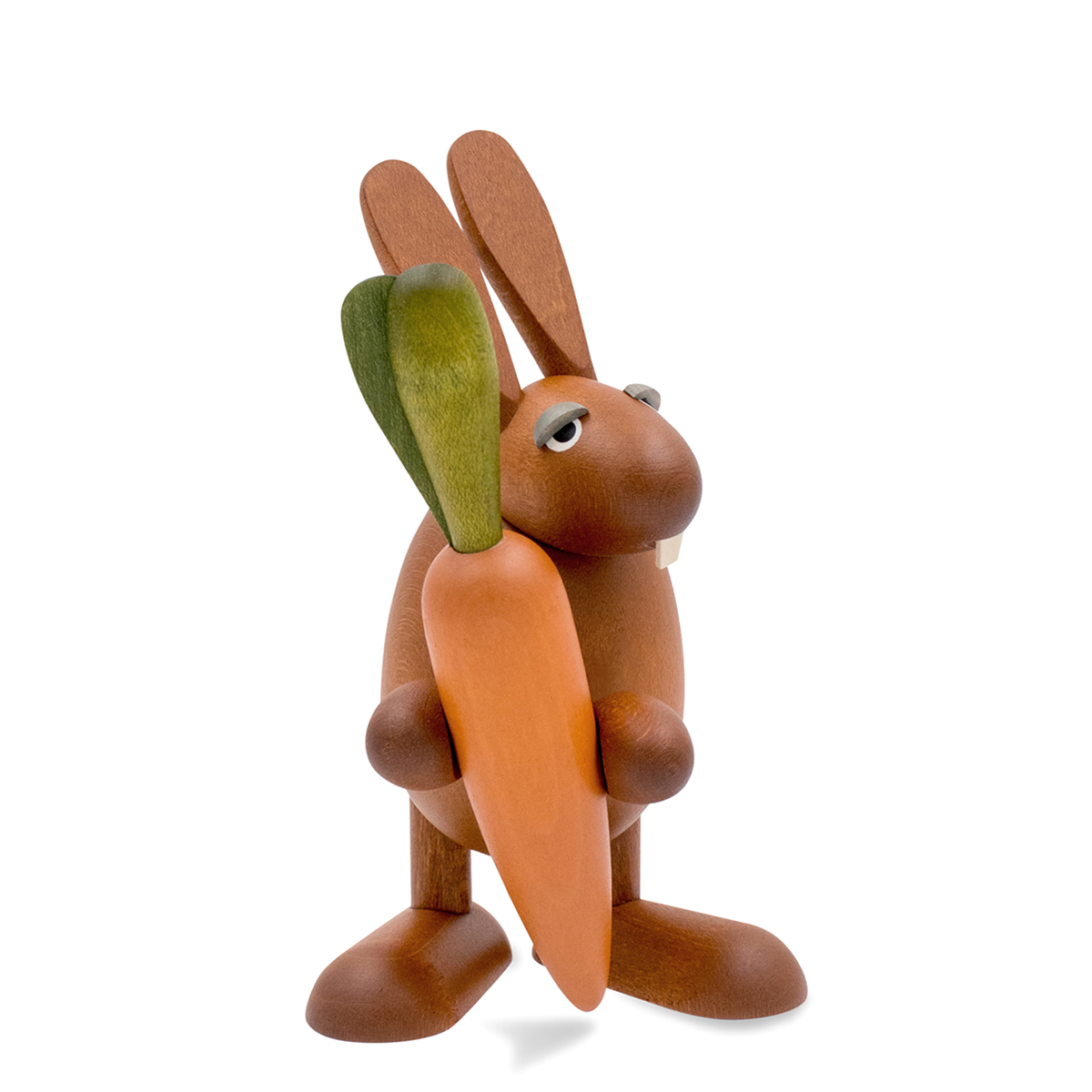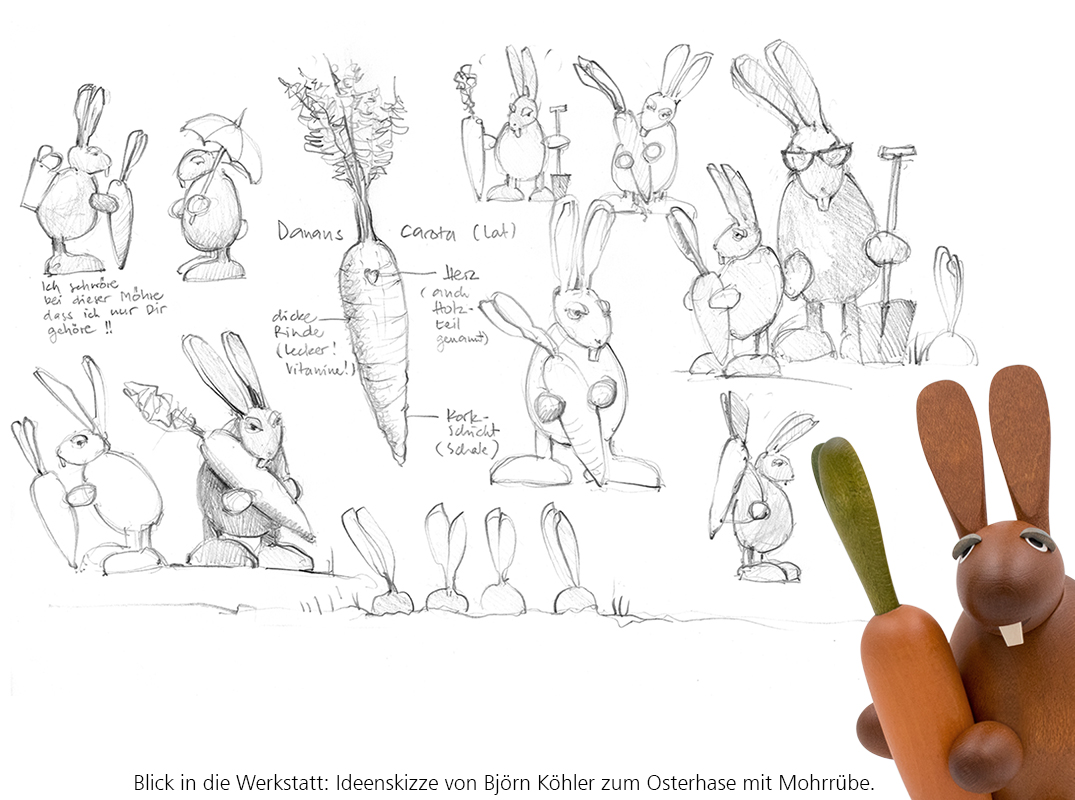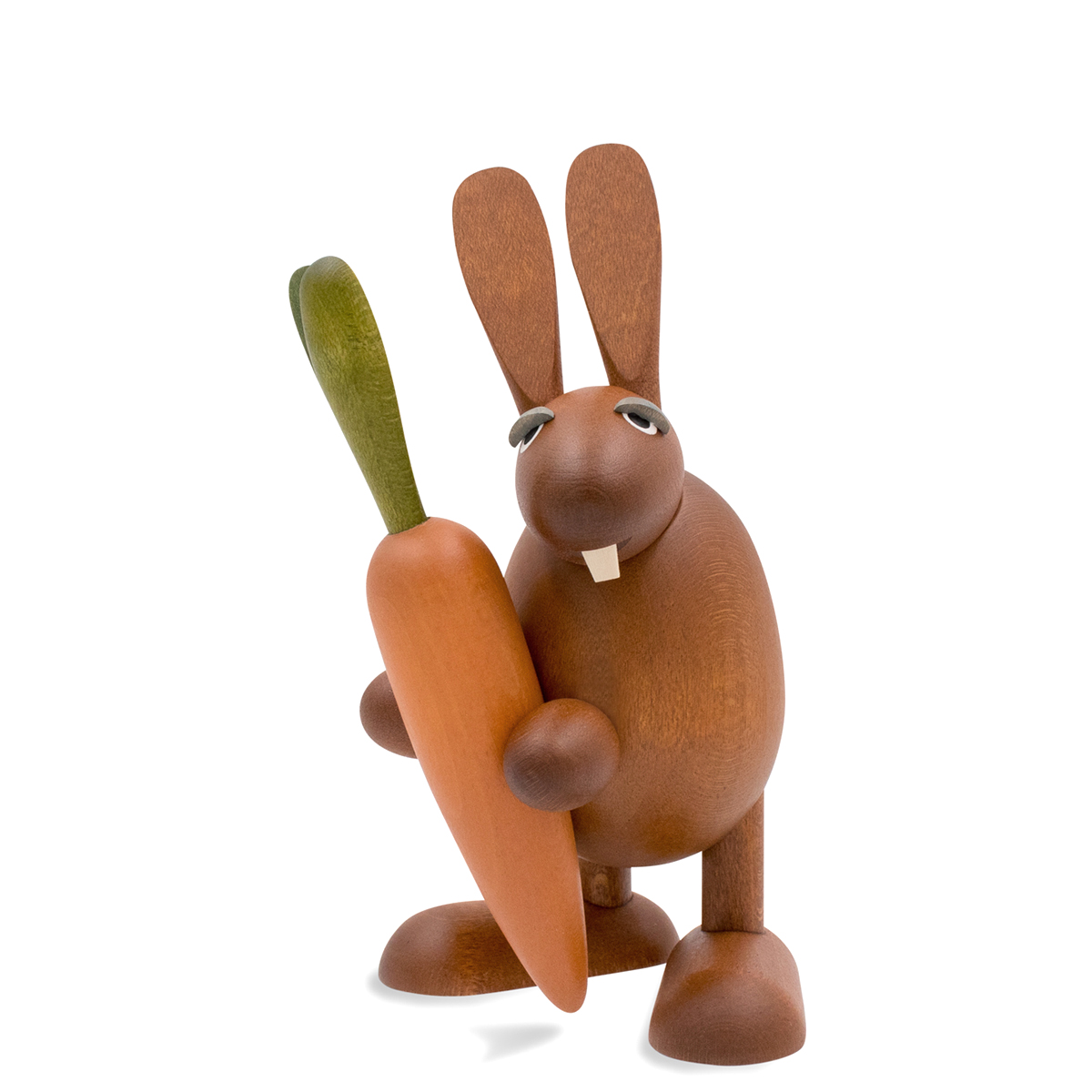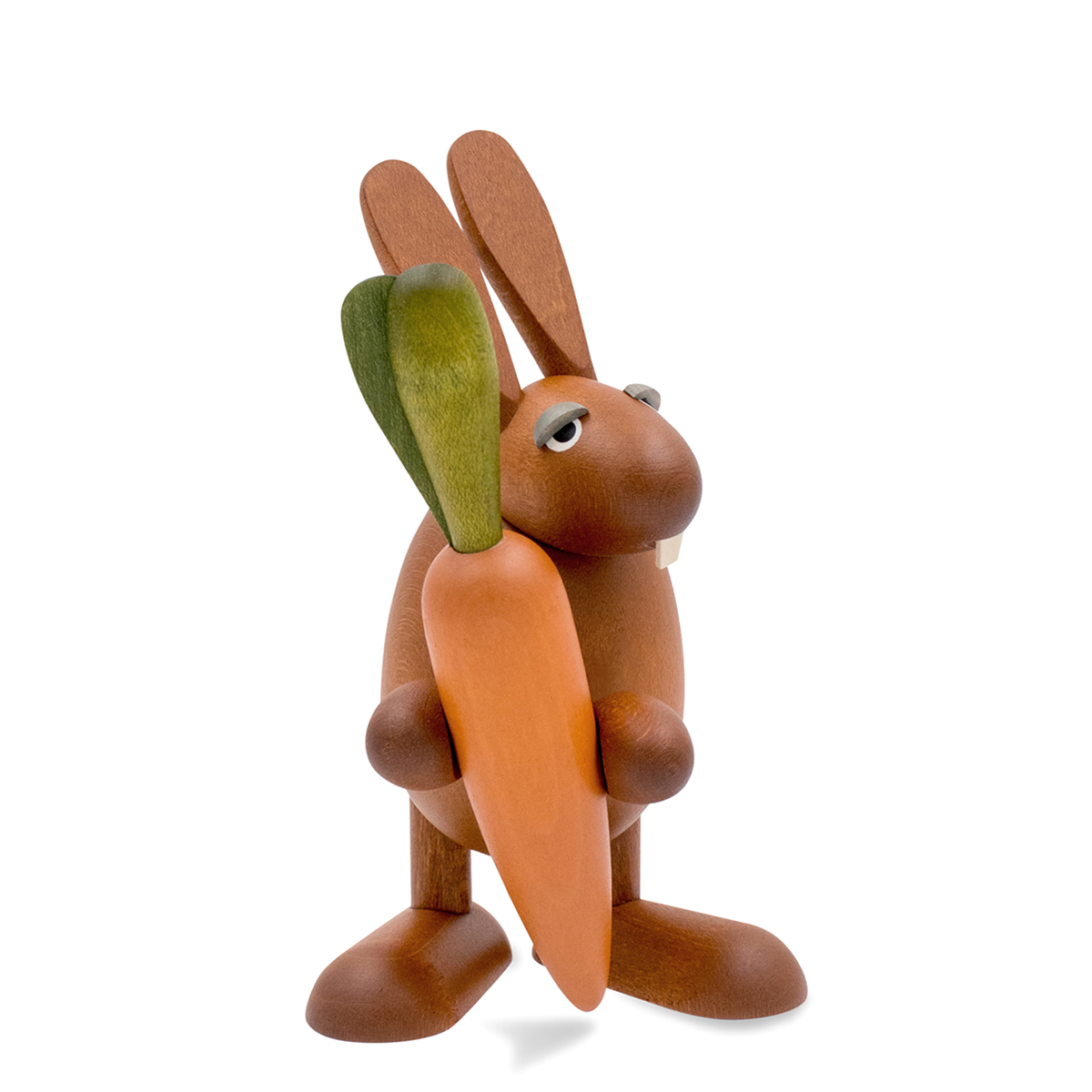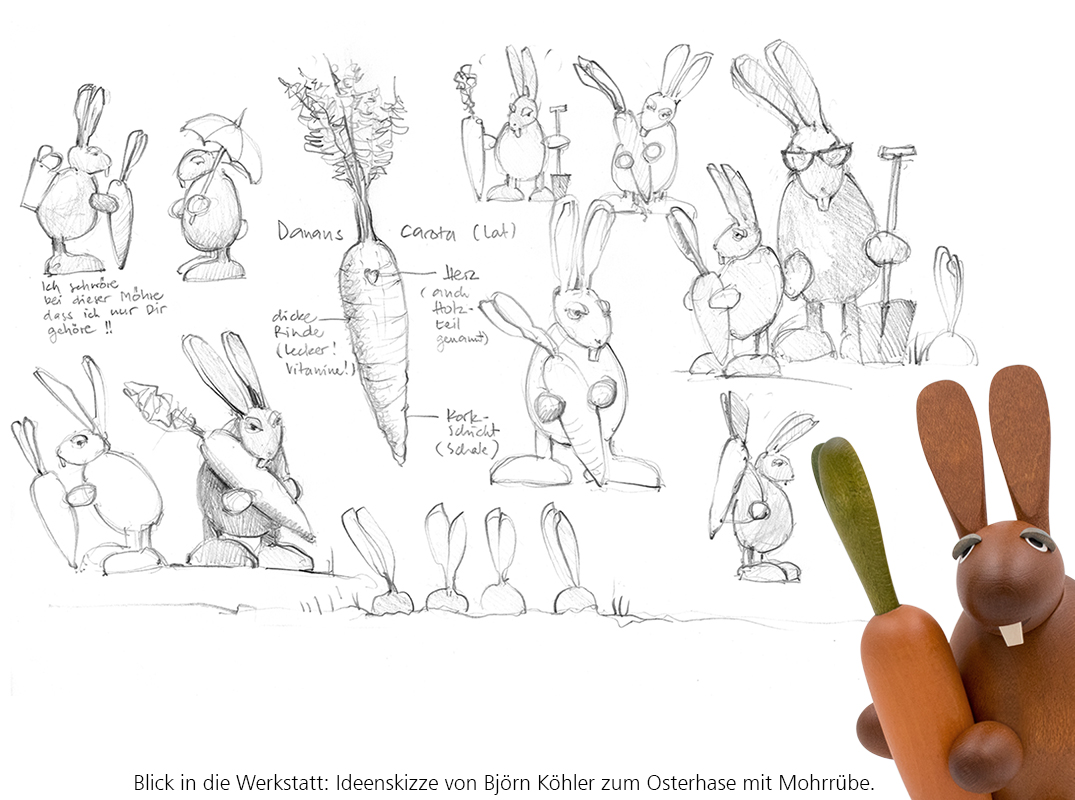 Easter bunny with carrot
made of maple wood
Spring is here and lures the bunny out of his den. In mild temperatures and a bright blue sky, he devotes himself to his favourite vegetables. Oh, isn't this rabbit life beautifully?
Made of local maple wood, the Easter bunny hobbles with a carrot as a spring novelty out of Köhler's workshop. His hand-painted eyes and the grey stained eyelids give him his relaxed expression. The rabbit figure is handmade in the usual silky quality.