Hanging pyramid LUMA classic with Nativity coloured in set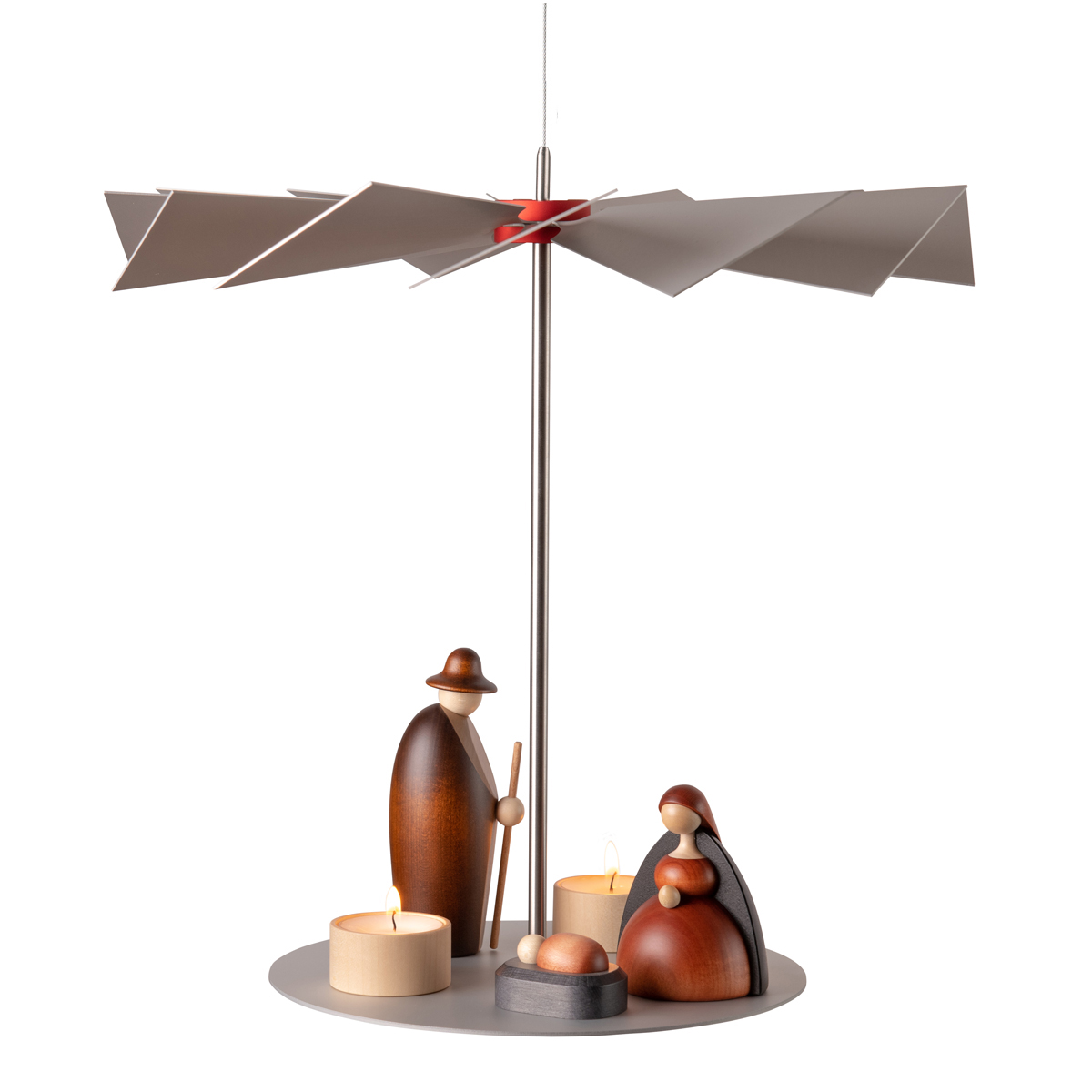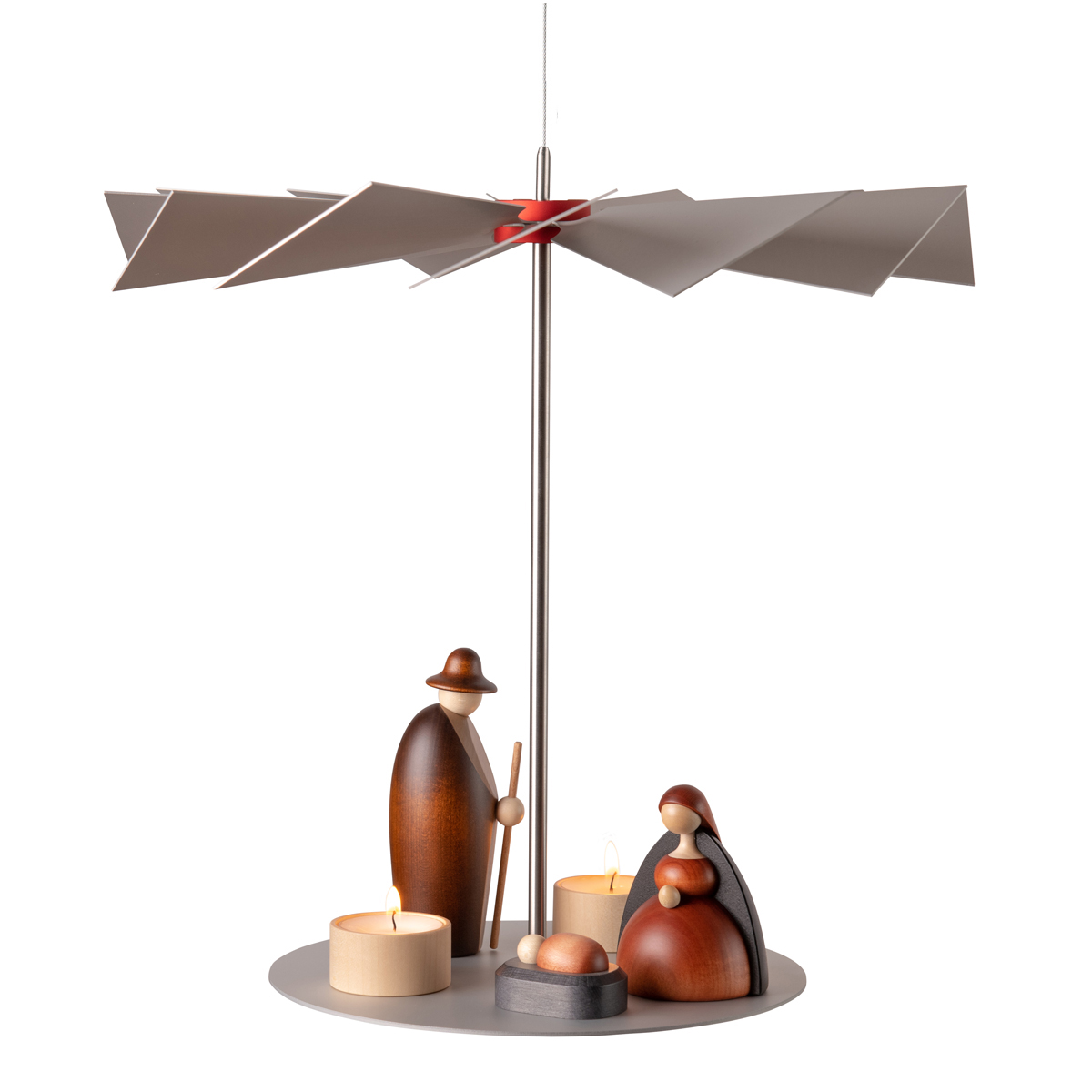 The hanging pyramid LUMA classic impresses with its clear form and modern surface design. The twelve blades firmly anchored in the impeller as well as the turntable with its diameter of 20 cm are made of high-quality anodised aluminium, which gives the product a high degree of safety. The matt surface design causes a particularly noble appearance.
The pyramid includes three tea light holders made of light maple wood. It provides a harmonious appearance either individually or in combination with our figures. Softly bedded in foam, the pyramid can be easily and safely stowed away at the end of the season. The pyramid is easy to handle, an assembly instruction is attached.
Aluminium, stainless steel
Height: 32 cm | Wire rope length: 1 m
Ø Turntable: 20 cm | Ø Impeller: 32 cm