Santa Claus holding an umbrella, small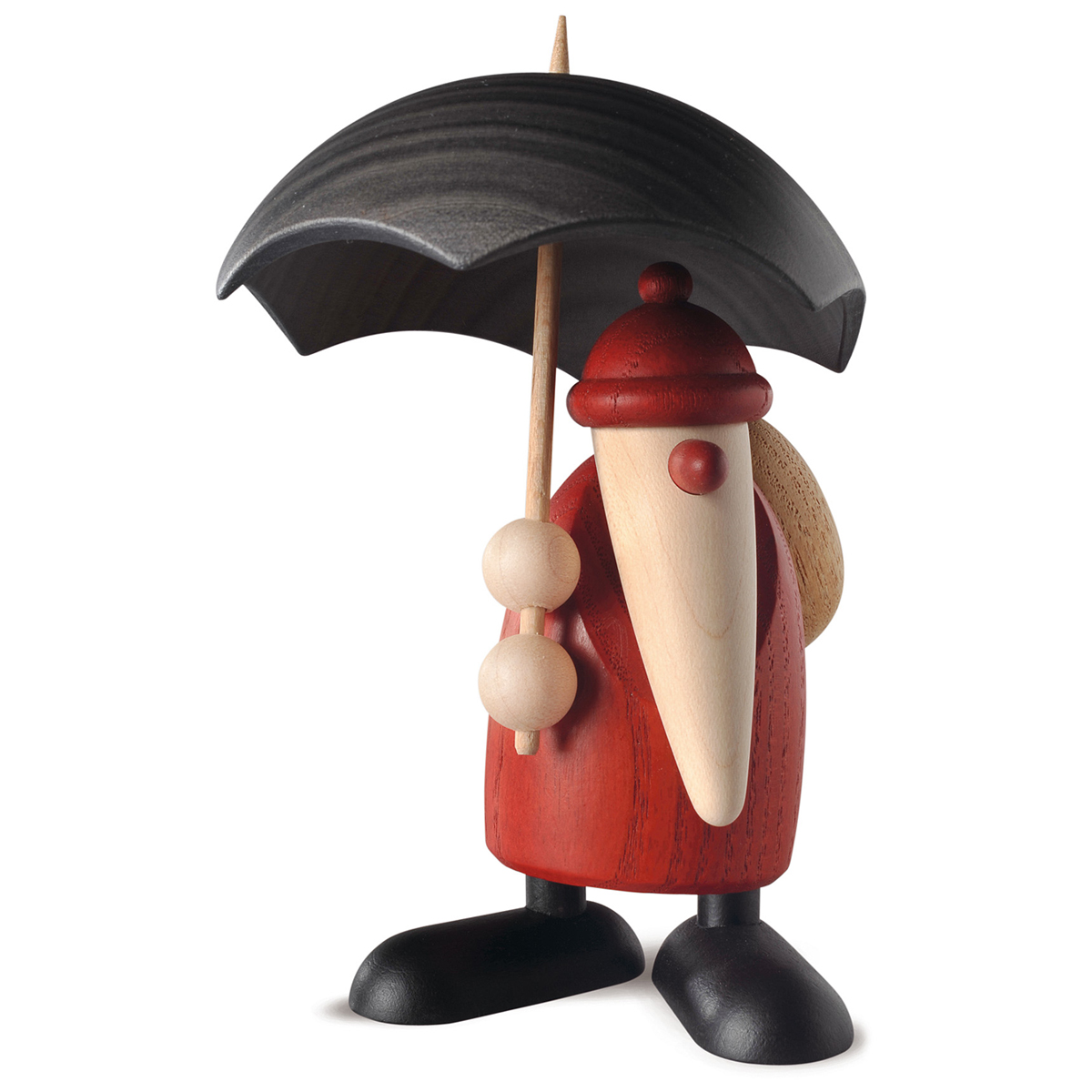 Well aware of the capricious weather in November, Santa Claus has prepared himself for the coming winter.
Made of maple and ash wood and colourfully glazed, the little Santa Claus is artfully handcrafted. The little red nose can be combined with all large and small Santa Clauses and Mrs. Clauses, various trees as well as elk and reindeer.