Santa Claus in a rocking chair, small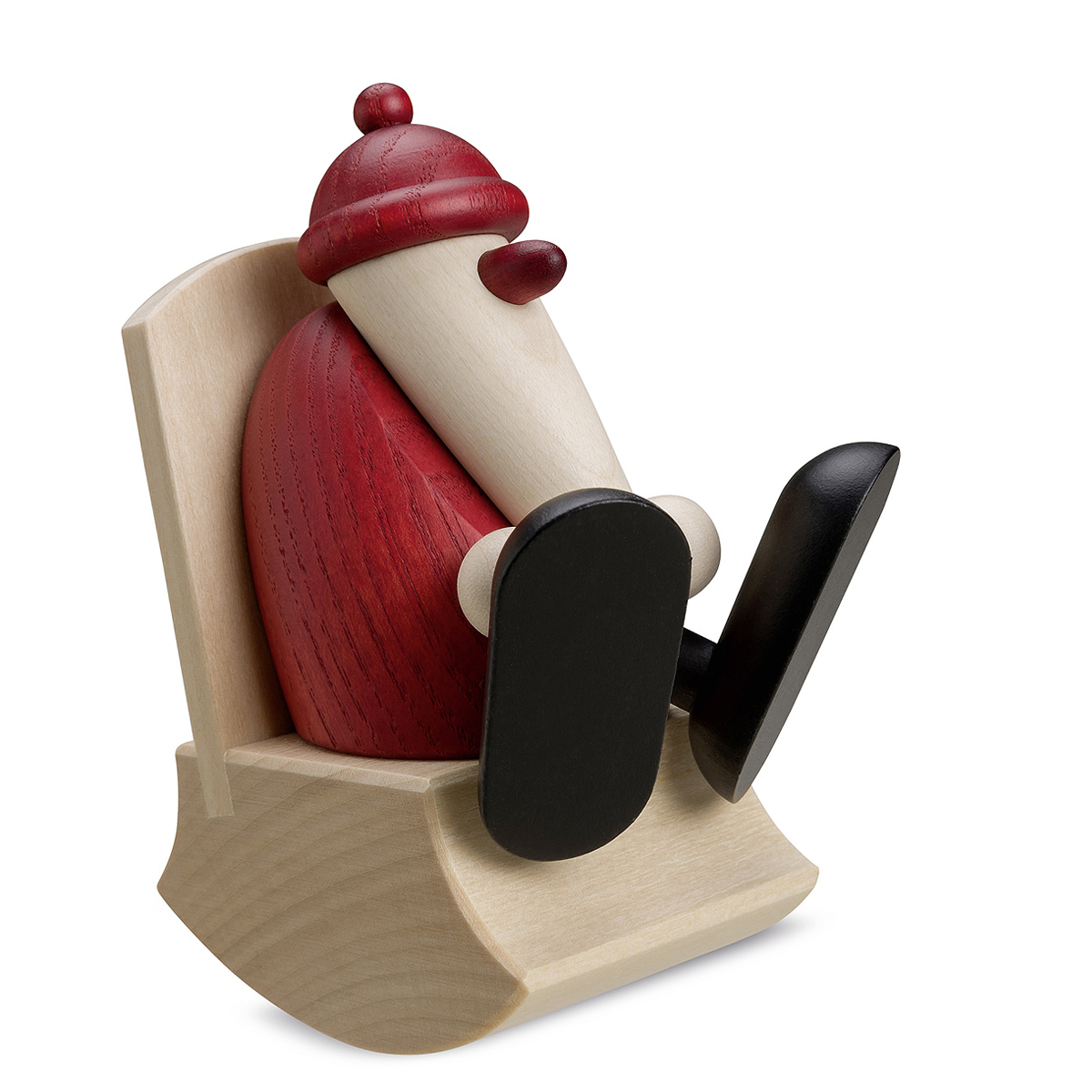 He will not let himself get worked up quickly, because his place in the rocking chair is safe. He can relax and enjoy the quiet moments of his Santa Claus life there. In addition, he also likes to sit at tables with presents all year round.
Santa Claus' seating is made of particularly light and fine-grained lime wood, which is manufactured by hand in conventional steps. Maple and ash wood is used for the figure.