Santa Claus with Waldemar the Dachshund, small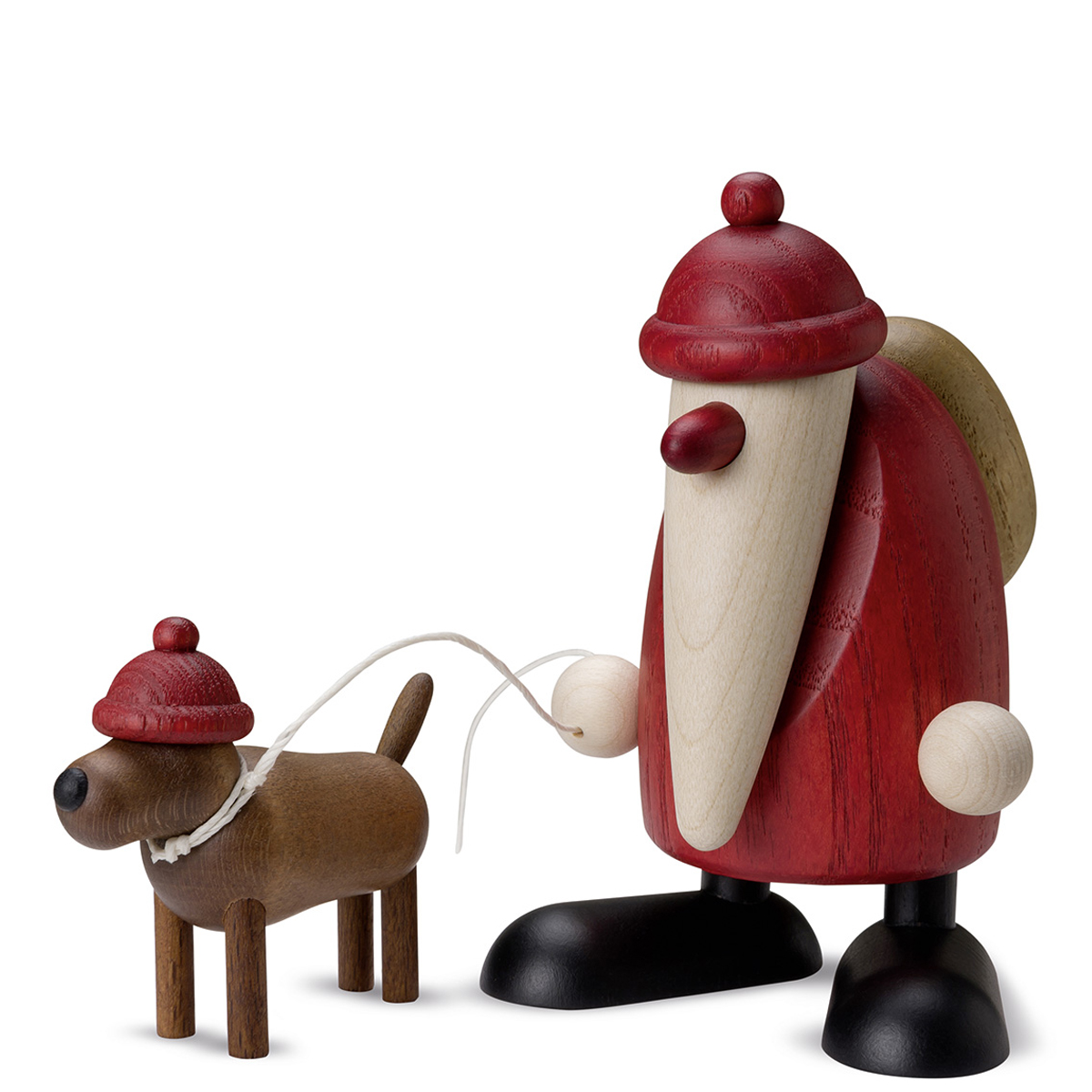 Santa Claus makes his rounds around the area with dachshund Waldemar. The dog is a member of the extended Christmas family – as you can easily tell by his cap.
A Christmas figure for animal lovers, handcrafted from the finest maple and ash wood. The Santa Claus series including elk and reindeer was awarded the design prize 'Tradition and Form' of the Verband Erzgebirgischer Kunsthandwerker in 2004.