Santa Claus with Auguste the Goose, small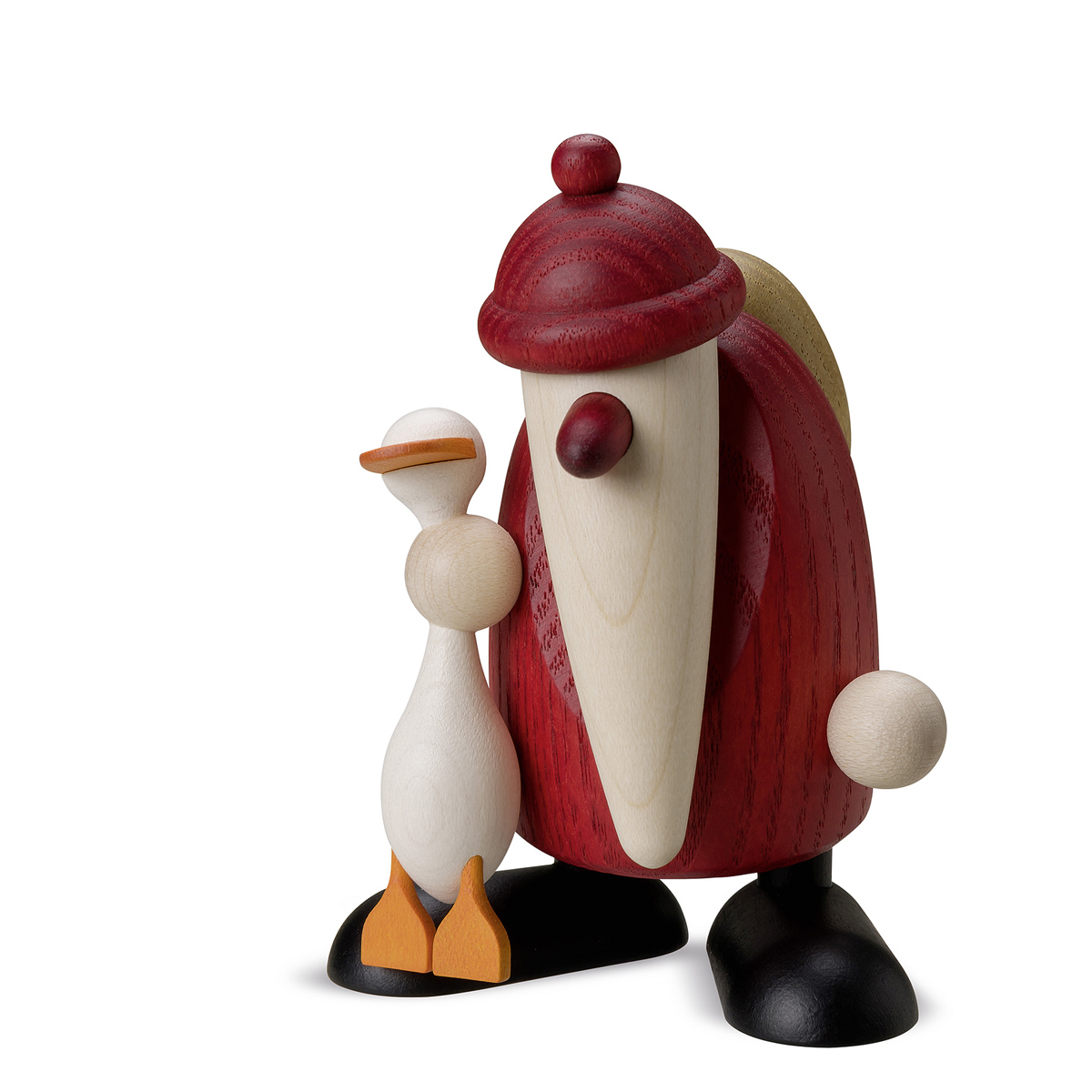 Santa brings home a goose for the feast. Following the eponymous tale of the Christmas goose Auguste, Santa Claus – just like opera singer Ludwig Löwenhaupt – takes pity on the fowl and sets her free.
This figure from the house of Björn Köhler is one of the most popular products in the Santa Claus series. Made by hand from the best of maple and ash wood.