Santa Claus with lantern and rod, small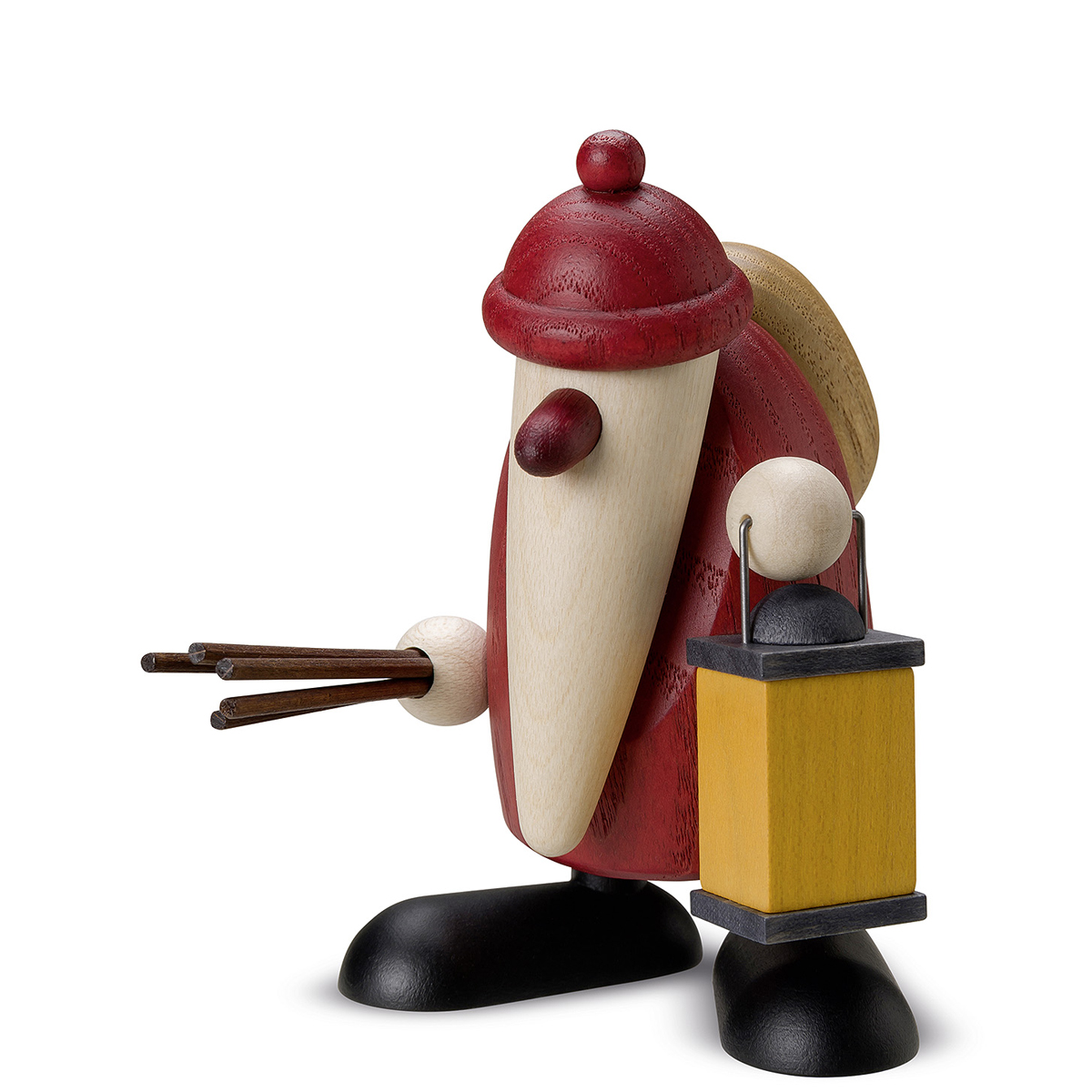 It illuminates the dark season and shines in an intense yellow tone. The lantern in the hand of Santa Claus, which is made of ash and maple wood, is created in several steps. To make sure that the little figure can hold the lamp well, the wire that has been bent beforehand is pressed into the hole with muscle power and a specially built device.
The rod is elaborately handcrafted from five wooden wire elements of different lengths, which are individually glued together and attached as a package in the figure's hand.